Wire Rope Tightener/Wire Grip Puller
Application
Wire Rope Tightener/Wire Grip Puller is used for tensioning cable line in line-construction. It is widely used in electricity,shipbuilding,transportation,construction,mining,telecommunication,sectors equipment installation and the lifting and pulling of small items.
It is particularly more superior in small workplaces or field operations, high altitude operations and the different angles traction.
Character:
The main body is made of the high intensity alloy steel, the chain is made of special high intensity alloy steel .
It has these characteristics in the aspect of design and usage, such as convenient to use, safe and reliable, compact structure, attractive appearance, simple to maintain, durable, high efficiency, small volume ,light weight and convenient to carry and so on.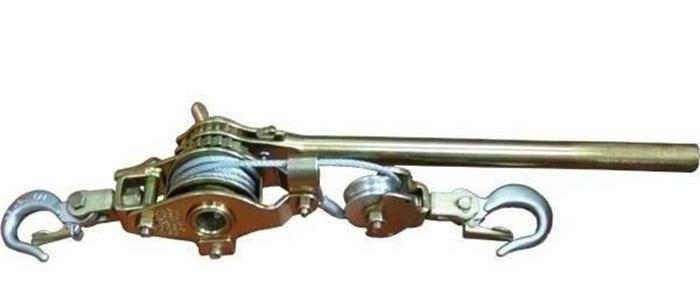 Specifications:
Model

HRP10

HRP15

HRP20

Capacity (kg)

1000

1500

2000

Maximum lift(mm)

1210

1400

1400

Distance between hooks(mm)

410

480

480

Wire rope dia (mm)

5

5

6

Wire rope length (mm)

2300

2300

2300

Net weight(kg)

3.2

4.2

4.3

Package(cm)

43x12x8.5/pcs

45.5x39.5x19.5/6pcs

48x12.5x9/pcs

50.5x42x21/6pcs

48x12.5x9/pcs

50.5x42x21/6pcs
Pictures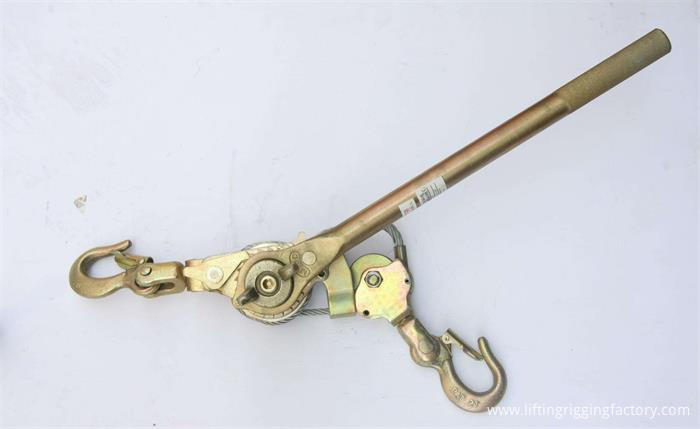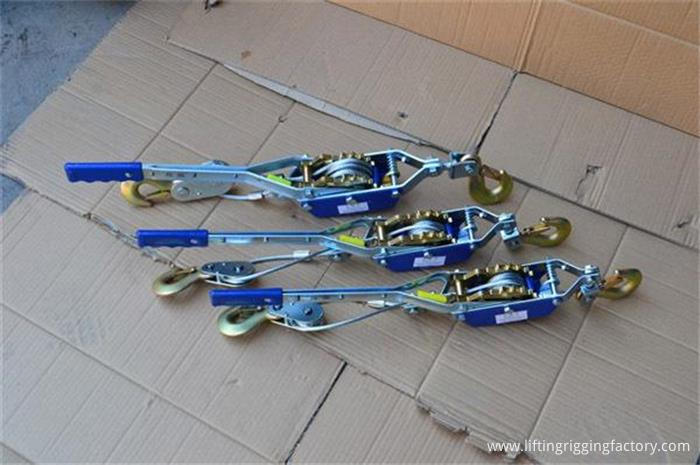 Other Models: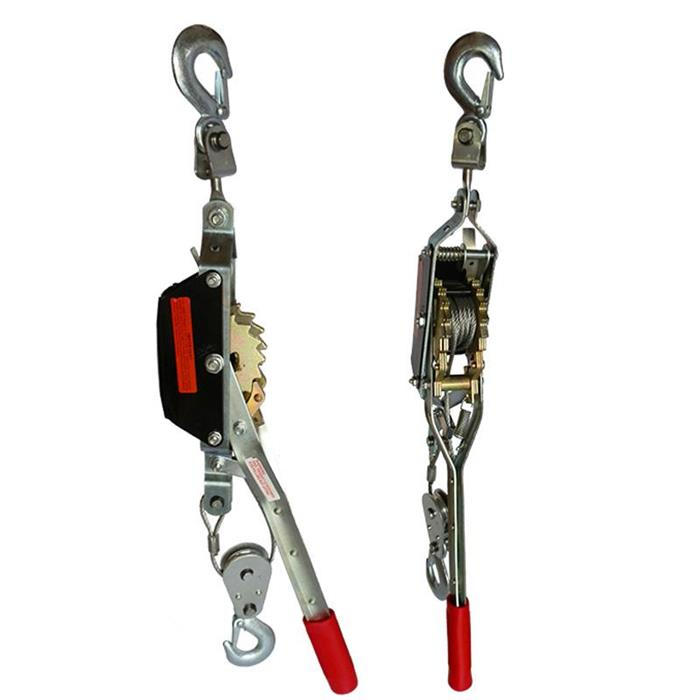 Introduction
Light weight, small volume and compact conformation
Can stand wear and tear as well as corrosion resistant
Difficult to skid, protect the surface of the goods
Convenient to operate under light labour force
Our Services
1.Client
We treasure and try to understand all the different needs of our clients and seek to forge a long term professional relationship with them. The satisfaction of each and every customer is our main goal and motivation in conducting our business.
2. People
We work as a team and treat each other with respect. Our solid, capable and knowledgeable team is valued as the greatest asset and an integral part of the business.
3. Product
Our products are of HIGH quality standards and always come with certificate of compliance by the manufacturers.
4. Performance
We aim to achieve high level of performance and satisfaction to both our client and people, which include delivering high quality services and treating people with integrity.
5. Free sample and OEM service
We can provide free samples to you and we also have OEM service, we can put your logo on the label and the information you need on the webbing too.