About Polyester Slings for Lifting
Polyester is a synthetic (man made) material that is extremely light weight and when made into lifting slings makes a very little cost effective lifting sling. The material is soft to touch (hence soft slings) and therefore is less likely to cause damage to the goods when they are lifted and will not cause the type of injuries to the user associated with Wire Rope Sling, for example cuts caused by broken wires, manual handling or impact injuries. Synthetic polyester (fiber material) slings are much lighter weight than both wire rope or chain slings and therefore this type of lifting sling is much easier to handle.
It is include Webbing Sling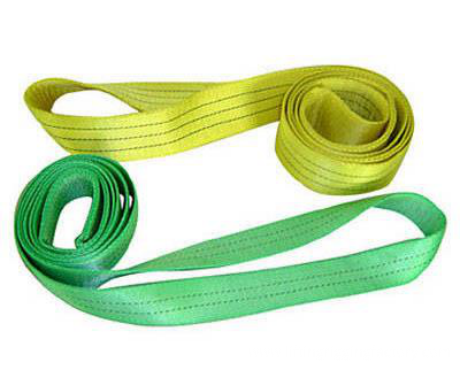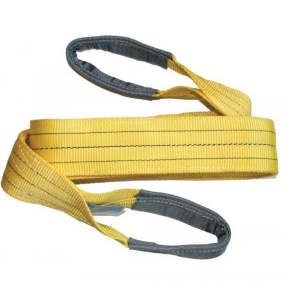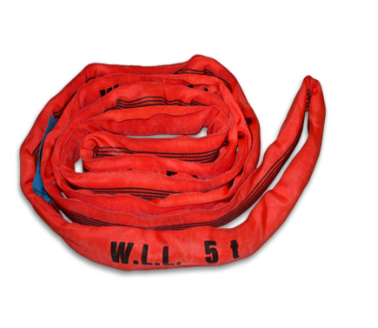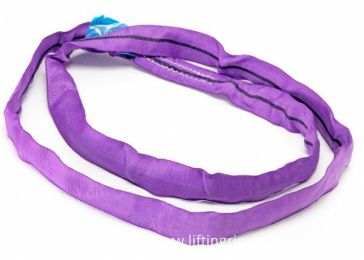 Application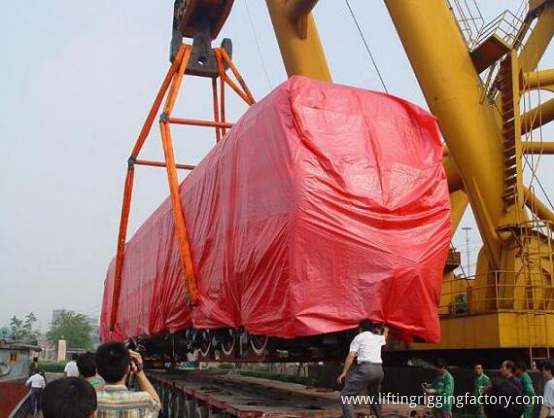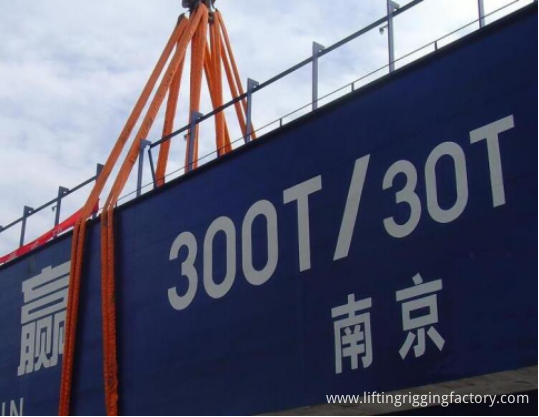 How to use slings
1. Never use slings with damages or defects.
2.Use slings with clear identifications.
3.Check working load Limit ,length and working position
4.Never use slings with knots.
5.Never use slings on sharp edges without correct protection .
6.Use the correct mode factor and check lifting angle.
7.Trapping the sling when lowering the load should be avoided.
8.The temperature should be between -40℃ and 100 ℃.
9.Stitching should not be placed over hooks or others lifting devices.
10. Sling should be stored in dry and clear conditions .Away from heat sources, direct sunlight and UV rays.
11.In case of chemical environment ,please check with the manufacturer.
12.Elongation rate <3% at working load and <10% at breaking load
CAUTIONS
1. Do not exceed working load limit
2. Prevent shock-loading.
3. Where selecting a sling it is very important to consider the angles at which the sling will be used.
4. Slings are subject to cutting when lifting items with sharp edges. In this case always use wear sleeve
5. Do not use a damaged sling.
6. Never make knots in a sling.
7. Never drag a sling from underneath a load that is resting on it.
8. Chemical active environments can affect the strength
9. Always store slings in a cool dry and dark place when they are not in use for prolonged periods.
10. Always read and understand the operating instruction before use.
Reliable Sling
Since 2007
Specializing in webbing slings, towing strap, Ratchet Tie Down.
Consecutive sales increasement of 10 years
Passed the ISO9001:2008 and international certificate as CE, GS and TUV etc.
Provide OEM and ODM service to overseas customer
Export to more than 40 countries, mostly in European countries, America, Africa, Middle-east.
Our mission is to create high-quality, high-end products, allowing customers to use more convenient, more secure, more assured.
Our Services
1.We treasure and try to understand all the different needs of our clients and seek to forge a long term professional relationship with them. The satisfaction of each and every customer is our main goal and motivation in conducting our business.
2.Our products are of high-quality standards and always come with the certificate of compliance by the manufacturers. There is the strict quality control for each of our products.