Hand hydraulic Pallet Truck/Hand Pallet Truck price/forklift
Introduction
Hand pallet trucks are simple devices that make it possible to transport one or more pallets without the use of a forklift or other heavy equipment. Sometimes known as a pallet jack or a pallet lifter, the hand pallet truck is relatively small in design, and makes it possible to slide a set of blades into to the open area of a pallet, gently lift it, and transport the pallet to a different location.

Most pallet lift trucks are pump based, with the control located in the handle. The overall operation is simple and fairly intuitive.

These units are widely distributed and can be found in any warehouse around the world.
Features
● Highly balanced reinforced frame and pallet fork.
● High quality integrated casting oil cylinder.
● Oil cylinder with constant flow value ensures balanced down of goods in heavy load.
Specification:
Capacity(kg)

2000

2500

3000

Lifting height(mm)

115

Min.Fork Height(mm)

85

Max.Fork Height(mm)

200

Fork Length(mm)

1120

1180

1180

Dimensions(mm)

Length

1464

1524

1544

Width

550

685

Height

1220

Weight(kg)

88

90

100

Wheel

Front wheel diameter(mm)

F80

Rear wheel diameter(mm)

F180
Products show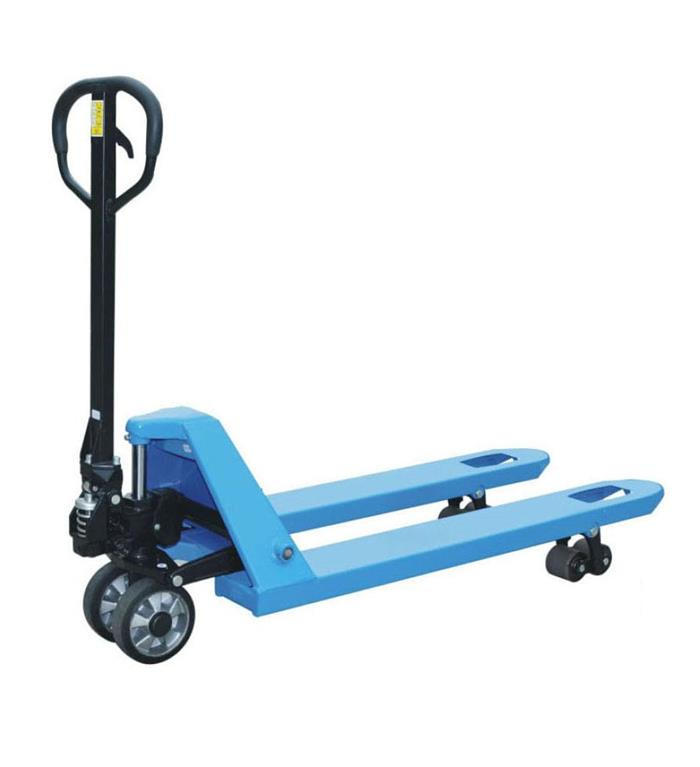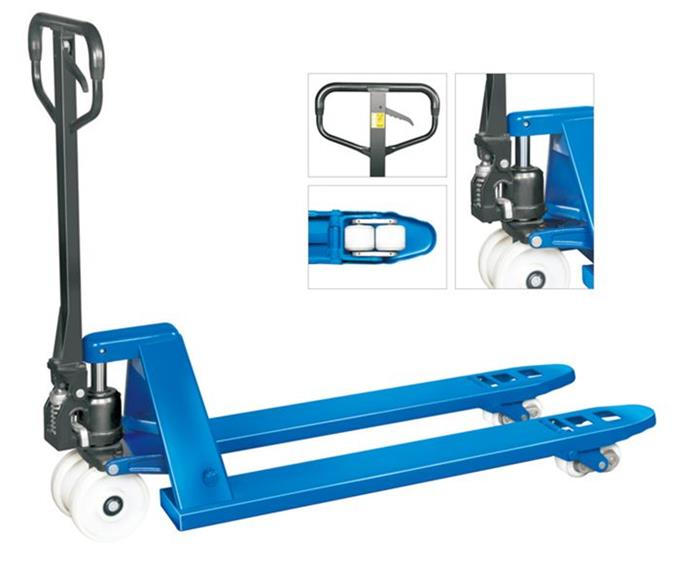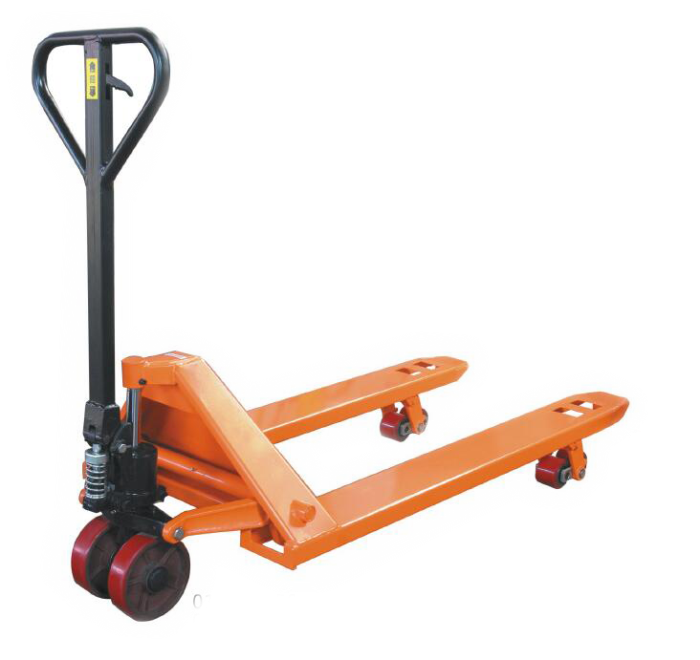 Notes :
if you want to buy the cheap item , please don't buy our item ! as you can see, there is any other seller's in the market whose price is very low .and we don't want to beat them in price, because what we sell is the quality , not the price, what we care about is the item's quality and customer service !
WHY CHOOSE US ?
1.Professional ( we have the factory for manufacture)
2. High quality guarantee ( we test all of the item before it have been sent out )
3. The best of the customer service ( if you have any question about the item, we can solve for you )