Air hydraulic jack ,also called air hydraulic jack, pneumatic hydraulic jack, pneumatic car jack,adopted compressed gas as power, 80 ton pneumatic hydraulic jack is a kind of new type pneumatic hydraulic lifting equipment combined by liquid pressurization and telescopic hydraulic cylinder.Penumatic hydraulic jack has advantages of small volum,light weight,easy operation,time saving,labor saving,large capacity etc.It is suitable to be used in repairing car,tractor etc.
This Hydraulic Floor Jack is designed to handle heavy loads and large vehicles, and constructed to be portable for on-the-go repairs and servicing. It can quickly raise large and bulky loads using the incorporated air-actuated operation to effortlessly raise the saddle for lifting to the desired height. It features heavy-duty steel construction for longer-lasting durability, and designed with sturdy rear wheels to easily maneuver around when performing repairs and services.
Description of Air hydraulic jack
1.for load lifting activities
2.capacities : 35T,50T,80T,90T,100T,120T,180T
3.high quality with most competitive
4. Compact design ,small volume,light weight,easy operation,time saving,labor saving,large lifting tonnage
5. Small dimension,large carrying capacity,high-pressure resistance performance
6. Slightly slide switch for ealizing purpose lifting
Attention
1. When single side needs to be lifted.
2. Go above water in sand or muddy road.
3. Escape when single wheel sinks into ditches.
4. Cross ditches.
5. Preferred jacking tool on frame racks, alignment machines and in all types of repair shops.
6. Can be used on frame or alignment machine, or on the floor. With its best quality, you can expect years of trouble-free use.
With this air bag load assist kit you can run them deflated when you are running light weight. Then just pump them up when you load up. The heavier the load the more air you can apply.
Package of our pneumatic hydraulic jack .small quantity it is packed in wooden box .large quantity it is packed in carton then with steel pallet
● Lifting range from minimum height of 8.5 in. to maximum height of 18.6 in.
● Large rubber tires with steel wheels offer easy mobility and lasting durability
● Automatic overload protection for controlled lifting and safety for user
● Dual piston hydraulic system design made be easy to operate
● Heavy-duty steel construction supports up to 120-Ton of lift load
● Portable jack is perfect for roadside servicing or any on-the-go repair needs
● ISO-9001 certified to be factory compliant with the applicable American National Standard
● Ideal for lifting and handling heavy-duty trucks and trailer for both home and business application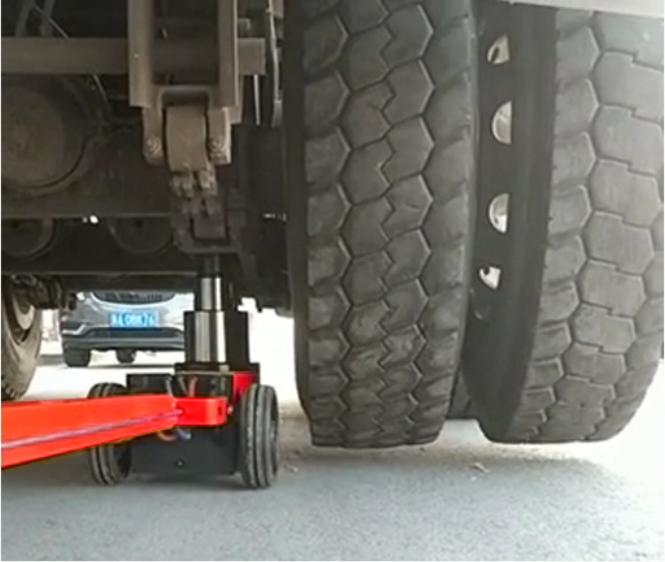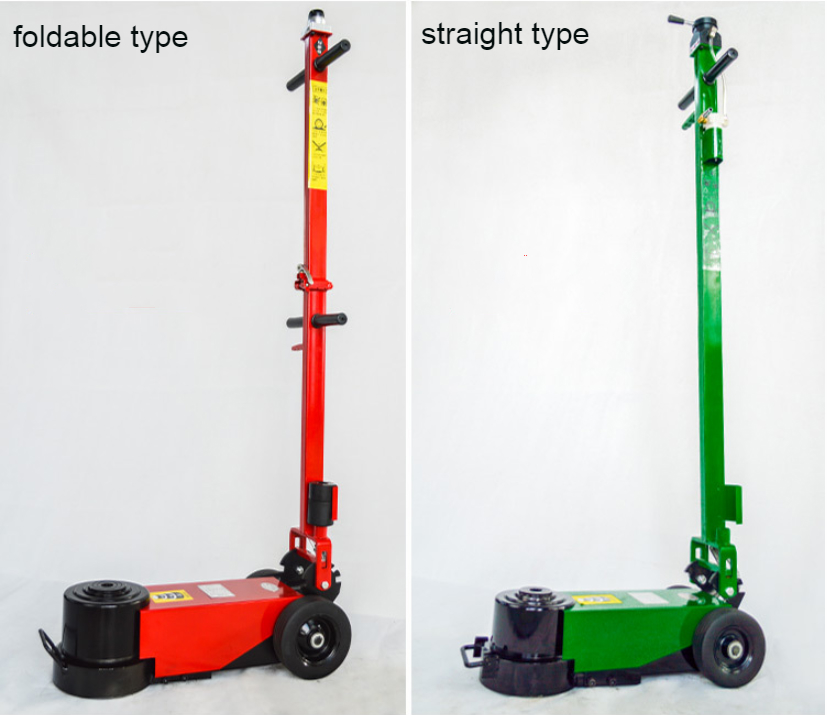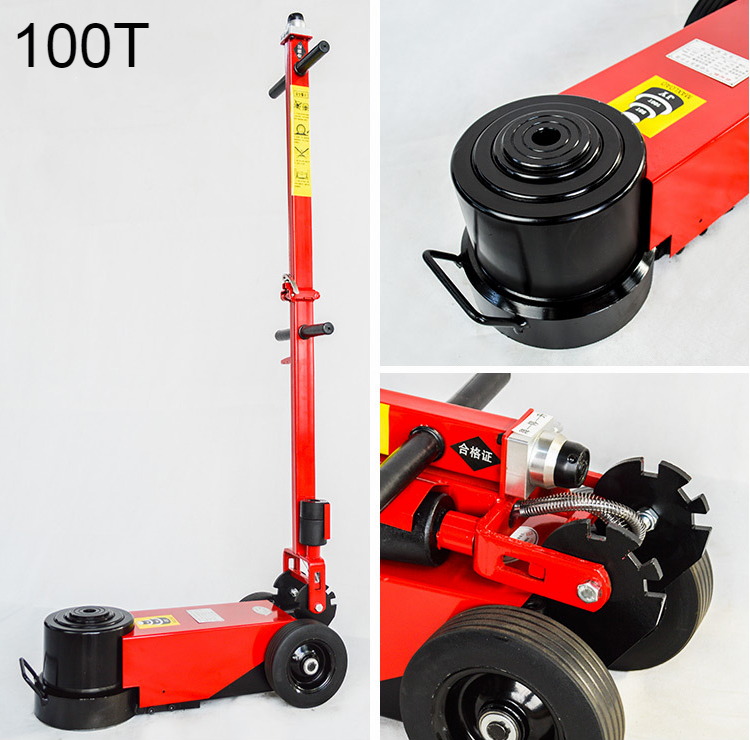 ---
Post time: Apr-26-2022