Introduction:
Wire rope cable grips is power, telecommunications, railway electrification of overhead line construction and maintenance tools commonly used in the grip line. Wire rope cable grips It's so easy to use, wear well, lightweight, quality assurance: ISO9001: 2000.
Card line due to the use of different conditions, different varieties and specifications of the grip the wire, divided into: Aluminum Wire Card thread; insulated wire card line; strand card line (for strand); ground card line; single peach card line; double peach card line; breaststroke card line; anti-twist rope card line.
Wire Rope Grip Advantages:
1.With delicate smooth clamp mouth,.minimal harm to wires.
2.Using forging alloy steel
3.Clip claw sharp,clip power strong
4.Clamp mouth with latch insurance device,don`t jump line
5.After special heat treatment,strong resistance to tension,meshing degree is high,.not easy slippage deformation.
6.Material:4140 high strength forging alloy steel
7.Load range:0.5T-3T
8.Structure:Hear treatment temperature treatment(Quenching and tempering)
9.Appearance:zinc plating color
10.Safety coefficient:4:1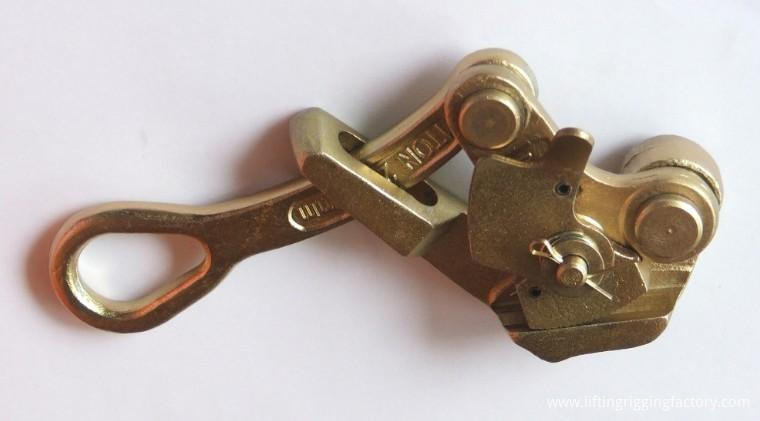 Specifications:
Number

Rated load(KN)

Suitable Dia of conductor

Weight

kg

1000

10

Dia 2.6-15mm

0.7

2000

20

Dia 4-22mm

1.4

3000

30

Dia 16-32mm

3.0
Pictures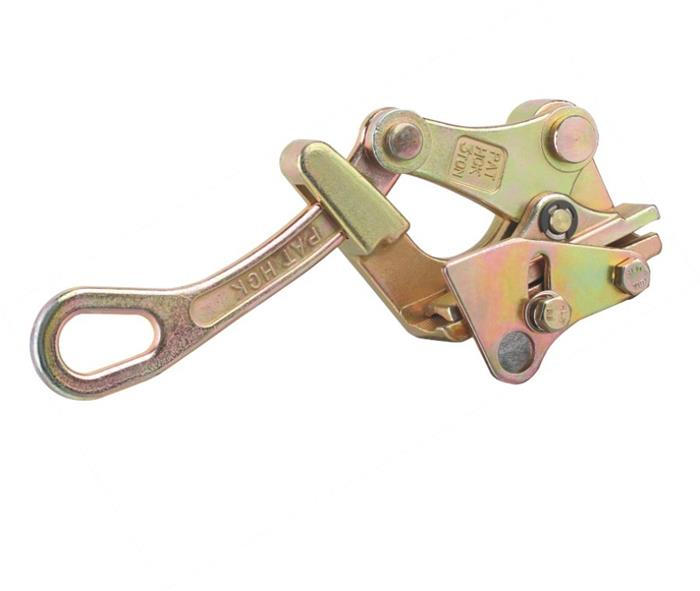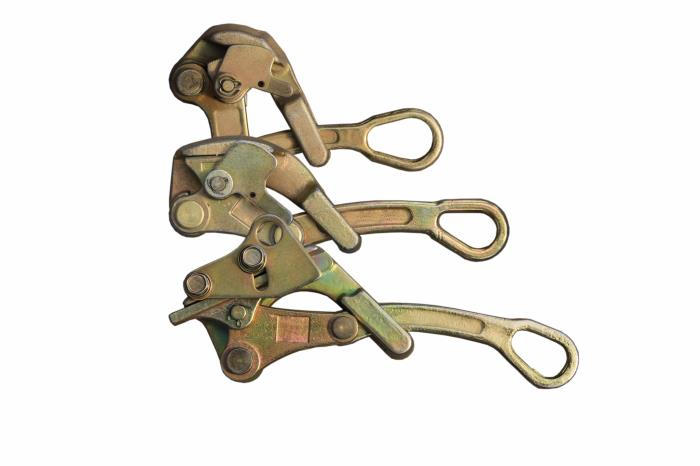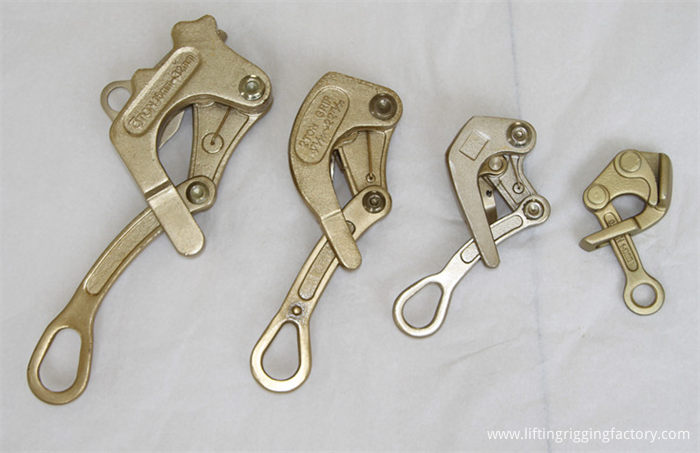 Other Model: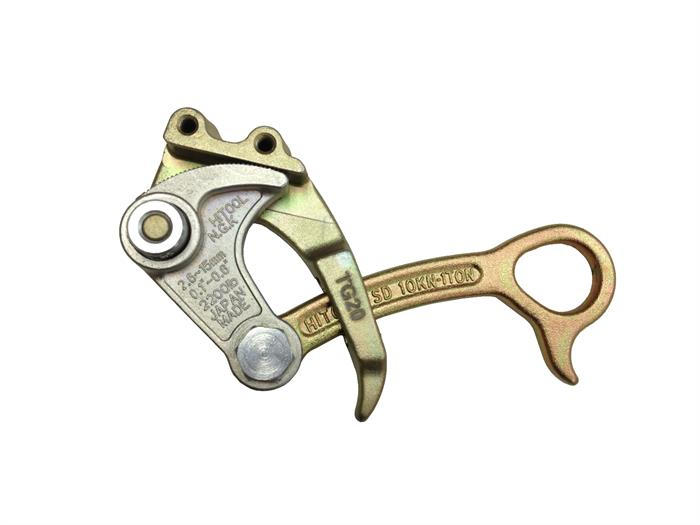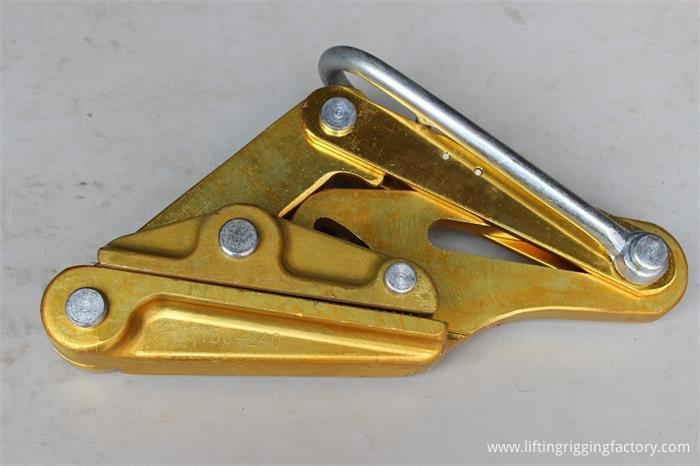 Features:
1. Match with delicate smooth clamp mouth, minimal harm to wires.
2. Made by high tensile forged carbon steel.
3. Half-moon shape clamping jaw is suitable for pulling steel strand and steel wire.
4. Planar shape clamping jaw is suitable for pulling electric cable, will not damage the cable`s surface.
5. Clamp mouth with insurance device, will not jump wire.
6. After special heat treatment, the product has strong tension stress, high meshing degree and not easy slip or distort.
7. Material: High Tensile Carbon Steel
8. Constructions: heat treatment and high temperature treatment (Quenched and Tempered)
9. Finish: color zinc plated
Our Services
1.Client
We treasure and try to understand all the different needs of our clients and seek to forge a long term professional relationship with them. The satisfaction of each and every customer is our main goal and motivation in conducting our business.
2. People
We work as a team and treat each other with respect. Our solid, capable and knowledgeable team is valued as the greatest asset and an integral part of the business.
3. Product
Our products are of HIGH quality standards and always come with certificate of compliance by the manufacturers.
4. Performance
We aim to achieve high level of performance and satisfaction to both our client and people, which include delivering high quality services and treating people with integrity.
5. Free sample and OEM service
We can provide free samples to you and we also have OEM service, we can put your logo on the label and the information you need on the webbing too.