General description:
We are one of the leading Manufacturers and Exporters of a wide range of Safety Harness that is used for various industrial purposes. The Safety Harness range is extensively used by laborers during construction or any other industrial purposes so that they can prevent you from any high risk possibilities.
Products overview :
1. Raw material : 100% high- quality and high strength Dacron (polyester)
2.Provided by metal buckle and metal hook
3.Colour:made according to customer request
4.Safety ,Portability, Wear-resisting, High strength
5.Product standard:EN361:2002
Material :
Poly amide fiber
Feature :
Full body harness, 1 rear attachment point, 2 front attachment point with 5 adjustable, Safety Belt with PE gashes. Point, webbing 50mmm, yellow/green
Products show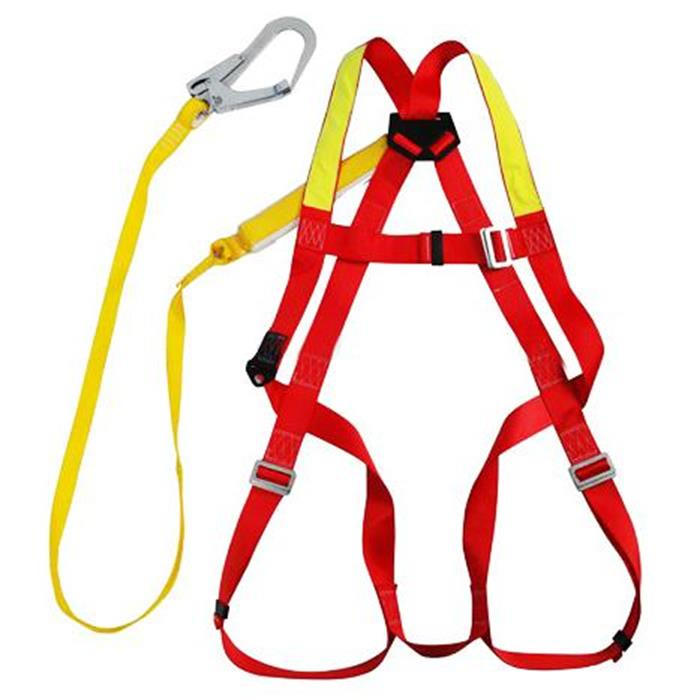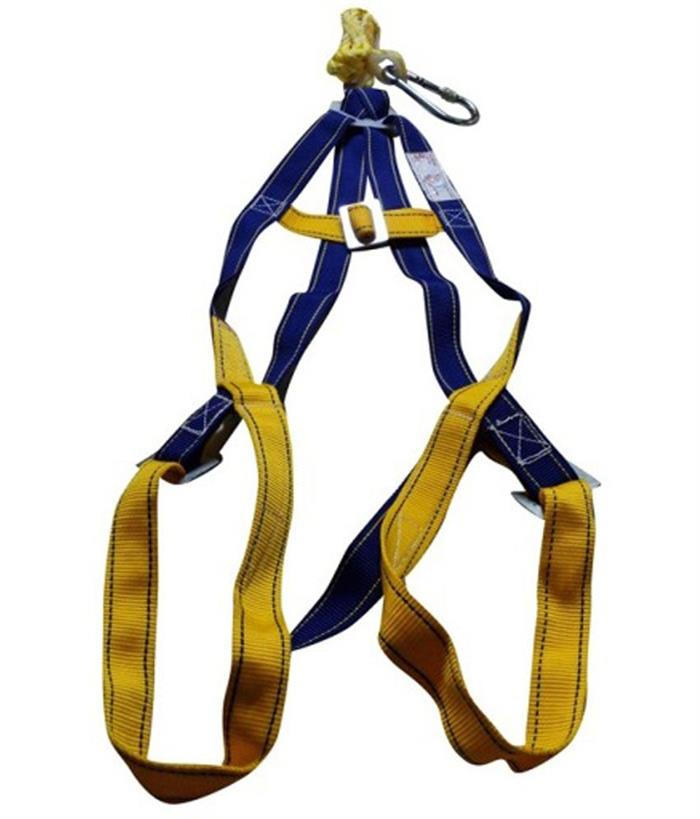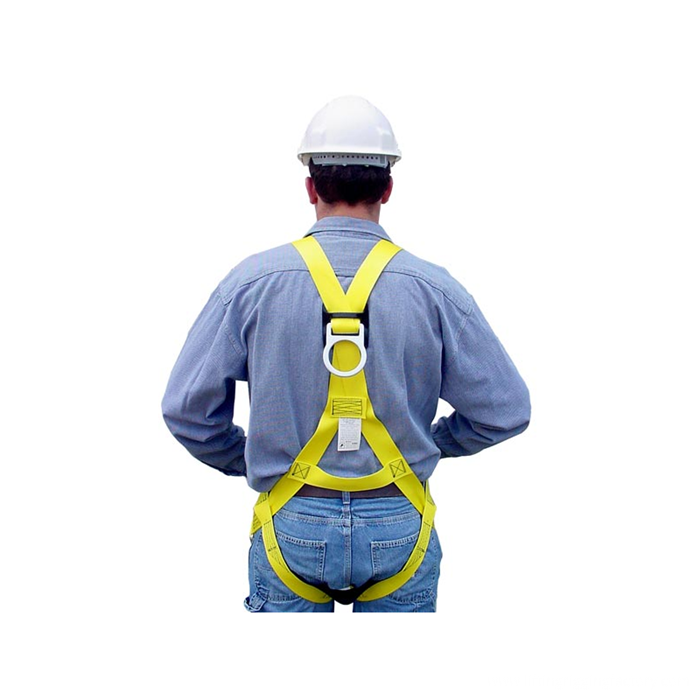 Application:
Instruction and notice of body safety strap :
1.Take the D-ring on the end of rope to lift whole safety strap;
2.Wear shoulder strap first and properly adjust its length to make buttocks strap under buttocks, then wear leg strap and fasten button .Pay attention to keep strap straight without twist;
3.Fasten bosom and waist strap and adjust their tightness and make shoulder strap on the middle of shoulder .
4.For safety and comfort, don`t make safety strap too tight or too loose ;
5.Before using ,please check various parts of safety strap to ensure it is in best working condition ;
6.Propose not to exchange safety strap to avoid readjusting is ;
7.When safety strap appears abrasion ,split and other danger, must stop using it immediately;
8.Check safety strap once every year ;
9.Wash safety strap with cleanser ,place the wet safety strap in the shade to dry and avoid toasting it with fire or sunshine directly ;
10.After using and washing ,put it in the cool and dry place .