The pulley is an important lifting tools which is convenient and simple structure. the model of the production is from 0.3 to 320T which according to the user's requirement.
Pulley block is widely used in warehouse automobile manufacturing, foundry machinery, transportation equipment and etc, to carry out lifting, supporting of mechanical products.
Lifting pulley is an important lifting tool with simple structure and use conveniently. It can change direction of pulley, steel rope and high weight cargoes, especially series of pulley combined with windlass, mast and other lifting machinery. It widely used in installation in construction. Its standard from 0.03-200T and wheels not exceed ten. Our lifting tools include hooks, chain rings, lifting ring, handing beam. You can choose it according to your need.
Pulley Block With Hook main features:
1. High-quality materials: the overall body is forged by high-quality steel .
2. Hook: thicken type hook special made for pulley.The hook is precisely forged by round steel with higher bearing capacity. If overload it will not easy to break, it also installs with insurance devices.
3. Lifting pulley: It is forged by high-quality steel, groove design is reasonable. With the coating treatment of the surface, it will not hurt the rope and reduce power loss.
4. High-quality directional wheel: It adopts high grade alloy steel and precisely made with hot quenching, which is durable and high strength.
5. The pulley block can hang in various Small Crane or installed in fixed on the range.
Produce show: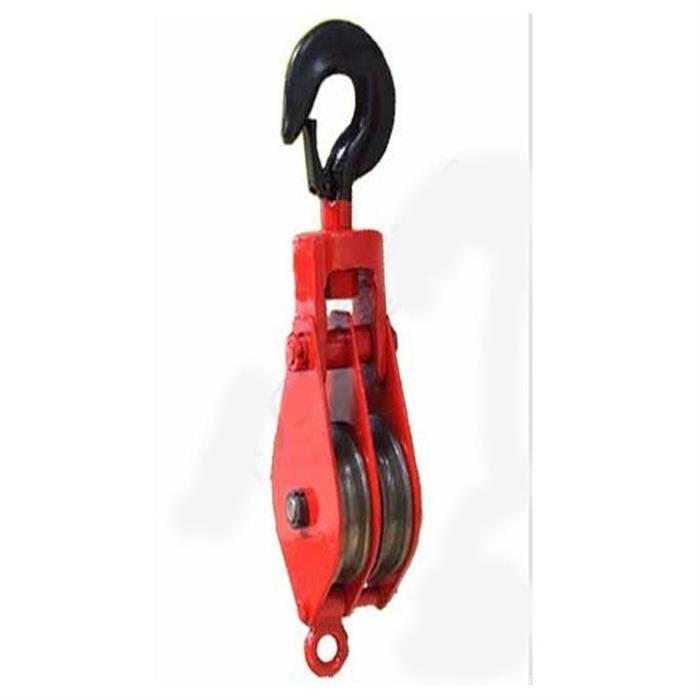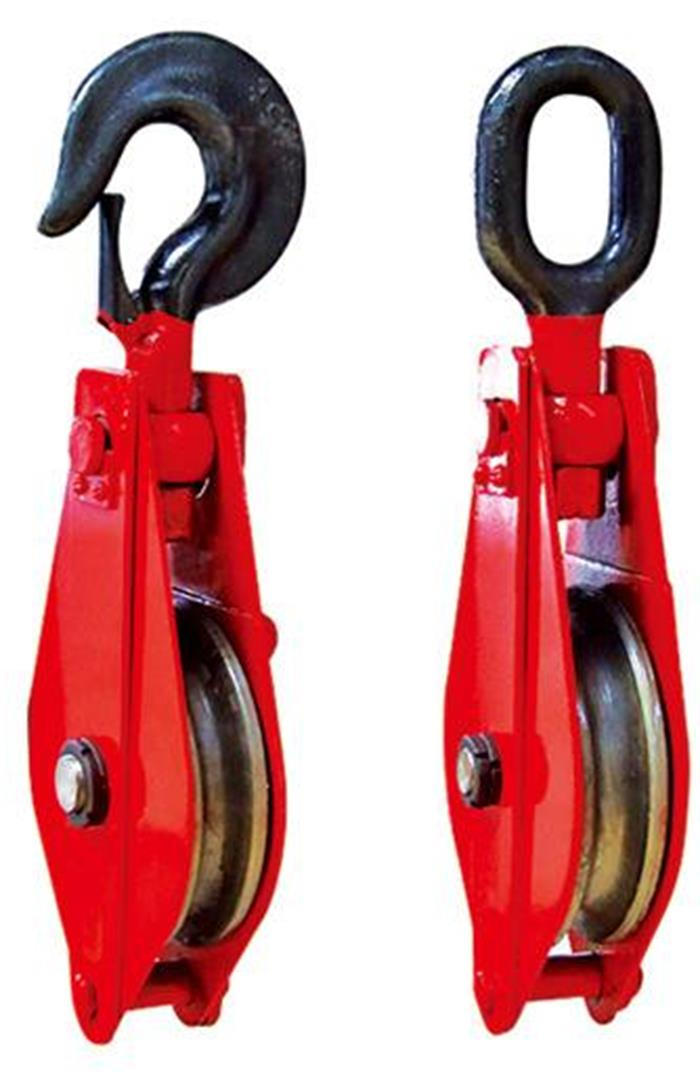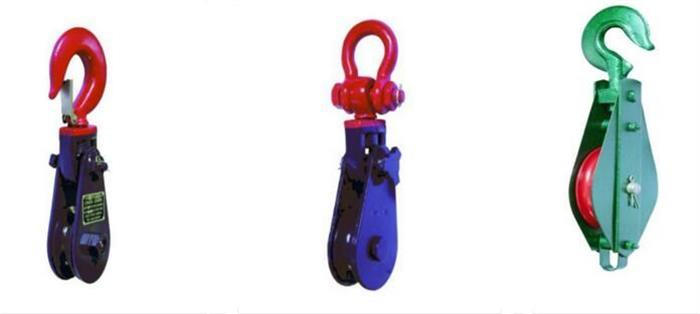 Our Services
1.Client
We treasure and try to understand all the different needs of our clients and seek to forge a long term professional relationship with them. The satisfaction of each and every customer is our main goal and motivation in conducting our business.
2. People
We work as a team and treat each other with respect. Our solid, capable and knowledgeable team is valued as the greatest asset and an integral part of the business.
3. Product
Our products are of HIGH quality standards and always come with certificate of compliance by the manufacturers.
4. Performance
We aim to achieve high level of performance and satisfaction to both our client and people, which include delivering high quality services and treating
people with integrity.
5. Free sample and OEM service
We can provide free samples to you and we also have OEM service, we can put your logo on the label and the information you need on the webbing too.