How do industrial lifting magnets work?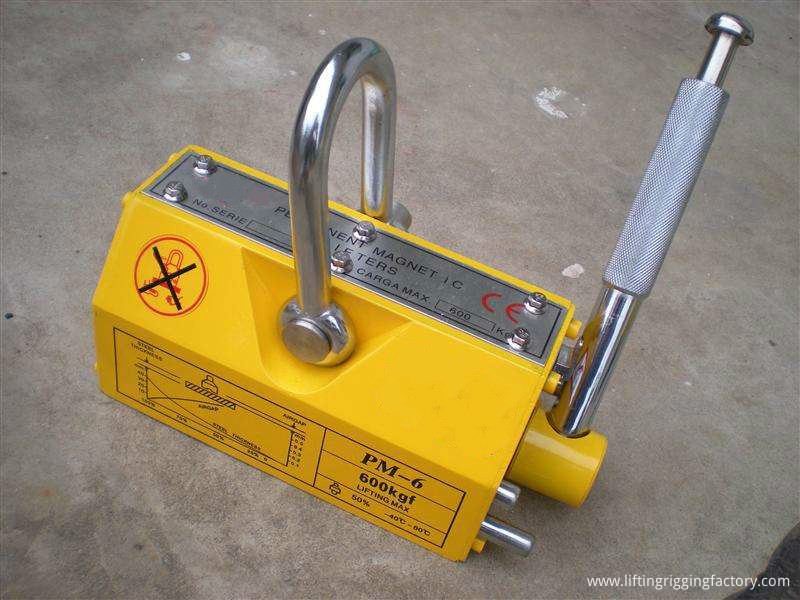 Most of the work put into each model is focused on the device itself. Electrically activated devices are highly powerful and can lift many tons of metal at once without trouble.
Each device consists of a metal core, typically iron, wrapped in an electric coil. During operation, the coil is charged with a burst of electricity and generates an attractive field.
The coil is made of copper, though any highly conductive material is also appropriate. During operation, the electrical resistance in the coil generates an incredible amount of
heat, which can degrade the device`s power, so insulation is important.


The attractive field generated by the coil realigns the atoms in the metal core. Prior to operation, the atoms in the metal are randomly aligned, consisting of what is known as
random domains. The electrical current creates a uniformly aligned domain in the metal, greatly amplifying the attractive field. The tightness of the coil and the material used
in the metal core are primarily responsible for the device`s working power. Scaling both of these up is what gives industrial lighting magnets their impressive grabbing ability.

That means that as electrical power is added to the device, its attractive force also increases. Once the atoms in the metal are completely aligned, increasing the electrical
current won`t increase the attractive force. Most models are made so that it is impossible to power the device beyond saturation.

The technology is beneficial in that it can easily be turned on and off. It can also be precisely controlled, so there is minimal risk of an accident occurring. With easy to use controls
, a technician can quickly increase or decrease the output of the device, making for efficient separation or transport. That is particularly useful in the recycling industry, where separating
and pulling out iron or steel scrap is par for the course.

Most devices also come with a backup system for safety reasons. The only problem with electrically activated devices is that they are reliant on power to function. If this power is suddenly
cut, it can cause a major safety hazard. With a permanent device backup, this isn`t a concern. A permanent device does not require electricity to function and is usually made from metal
alloys that have been previously exposed to an attractive field. Even after removing the material from the field, the alloy retains atomic alignment for a long time.

These systems, operating in tandem, can provide all of the grabbing force a processing facility could ever need.