Application :
Manual Stage Chain Hoist is specially designed & manufactured for stage inversion or common lifting operation purpose. for example, in stage stereo, lighting, show banner, campaign activity and steel frame which application is very wide.
Feature:
· The gear system is based on overloading clutch to protect hoist motor, damage will not happened .
· Upper lower hook unit is made from alloy steel material by hot forging formation, with high strength, safety coefficient is four times. The lower hook inside is applied with
ball bearing to against 360 degree rotation,danger will not happened and chain without twisted during it is lifting the heavy goods, with safety latch to ensure safety of
hoist operation.
· Chain is made from alloy steel material with 80 grade and with there times safety.
· The housing and hardware components are completely treated by matte black powder coating.
Manual Stage Chain Hoist 1 ton 2 ton
360 Degree hand chain hoist is reversible type, and are built with premium-grade components, special for handling stage and theatre equipment, ensuring safe and precise positioning of speakers, lighting systems,stage sets, sceneries and etc
Capacity:1/2tons
Lifting Height:3/6/9M
Products show: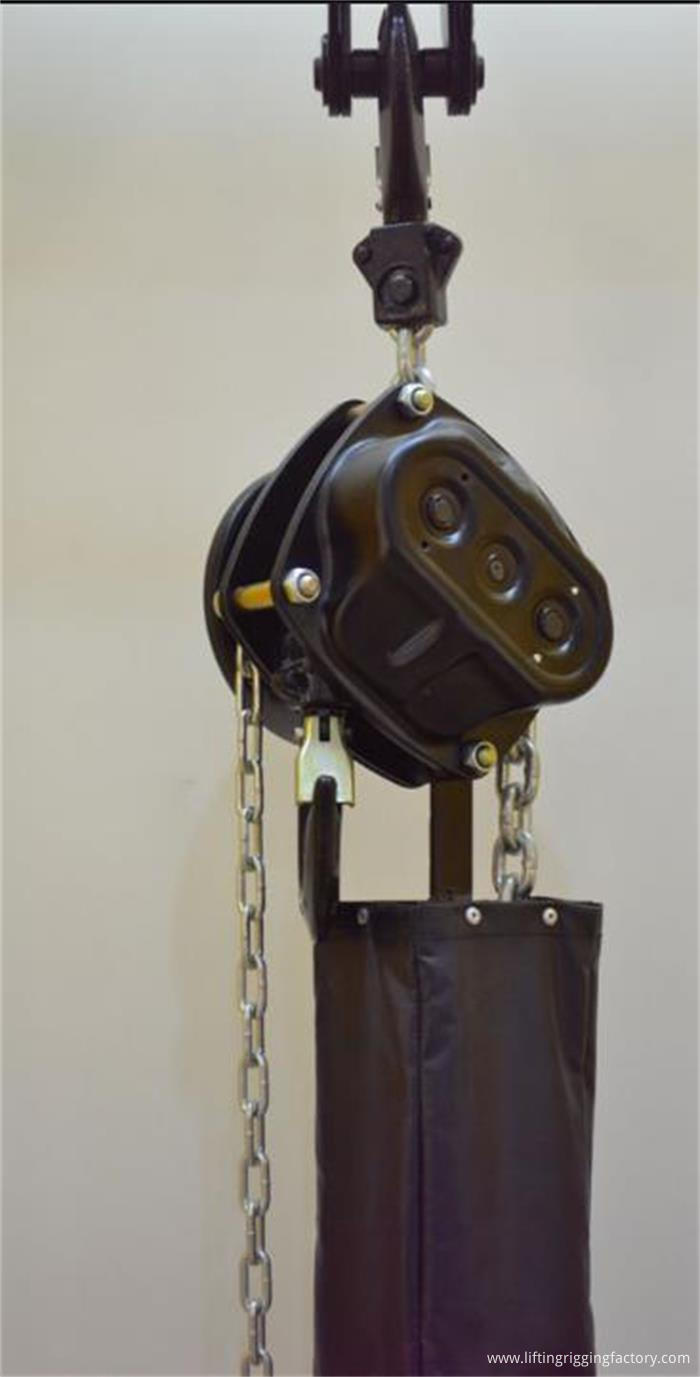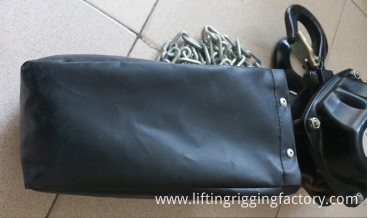 Stage hand chain hoist for the improved products, institutions more reasonable, small size, light weight, close to the market, with a 360 degree rotating hook with automatic double ratchet brake, the test load to 150% of the rated load load Test, the temperature up to 200 degrees Celsius conditions of small salt spray capacity of more than 400 hours, optional overload protection device, Our Stage Chain Hoist has been selling domestic and foreign markets, is a widely used, easy to carry manually Heavy machinery, can be used for industrial, agricultural construction, mining and other machinery installation, cargo lifting, vehicle handling, especially for open and no power operations.
Our Services
1.Client
We treasure and try to understand all the different needs of our clients and seek to forge a long term professional relationship with them. The satisfaction of each and every customer is our main goal and motivation in conducting our business.
2. People
We work as a team and treat each other with respect. Our solid, capable and knowledgeable team is valued as the greatest asset and an integral part of the business.
3. Product
Our products are of HIGH quality standards and always come with certificate of compliance by the manufacturers.
4. Performance
We aim to achieve high level of performance and satisfaction to both our client and people, which include delivering high quality services and treating people with integrity.
5. Free sample and OEM service
We can provide free samples to you and we also have OEM service, we can put your logo on the label and the information you need on the webbing too