Lever block is used for fixing the loads. For example, Fixing the goods on the truck or rear plate welding which is JIG.
Alike chain block, lifting is possible but, it would lead to very less effective work. Only fixing purpose of use is recommendable.
Features
Structure designed a load dispersal
- Strong riveted body
- Smooth operation with lever due high deceleration
- Device to soften impulsive load
- Handy usage with short lever in small space
- Control of chain by authomatic brake without GRIP RING .
Products show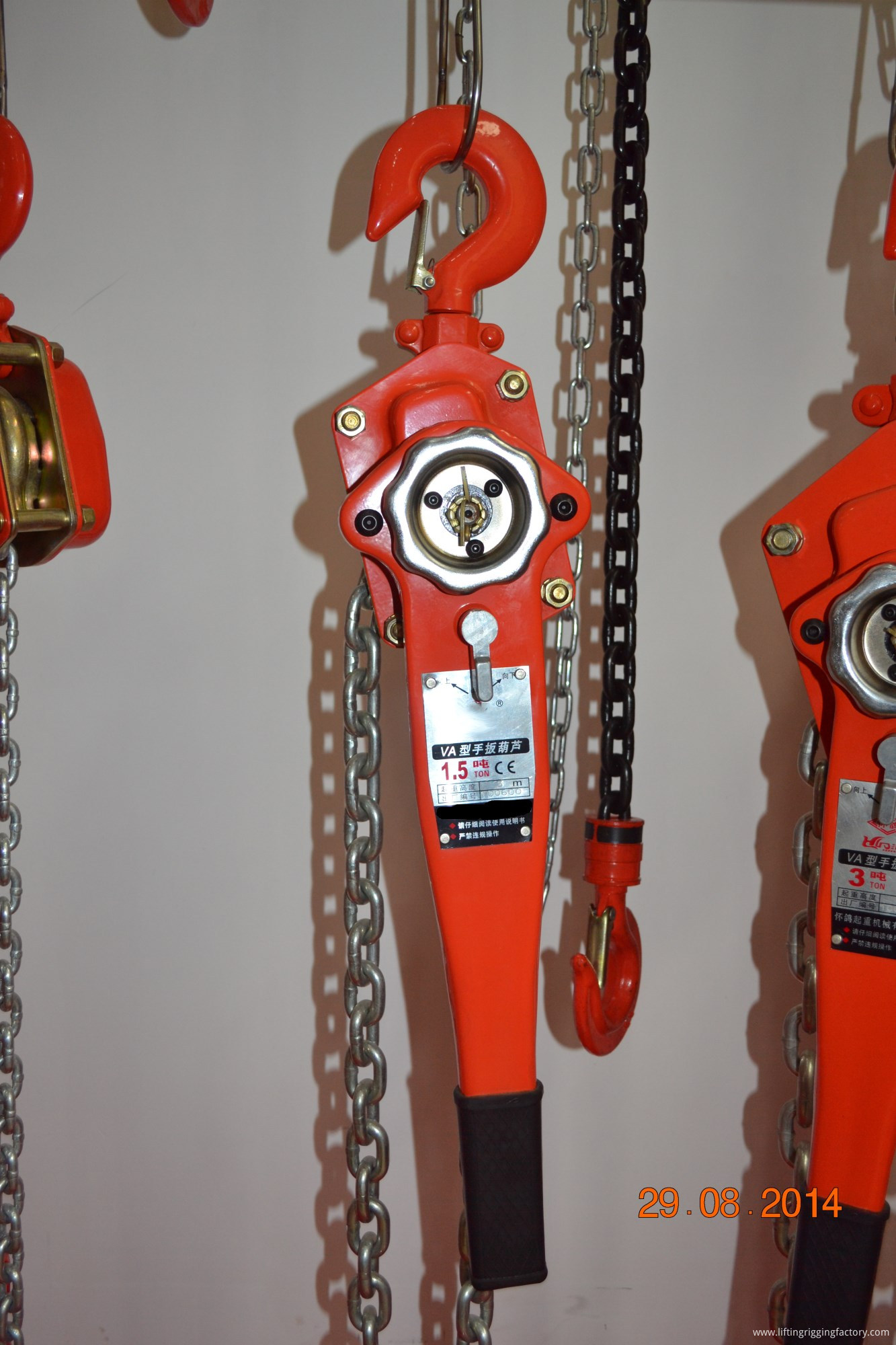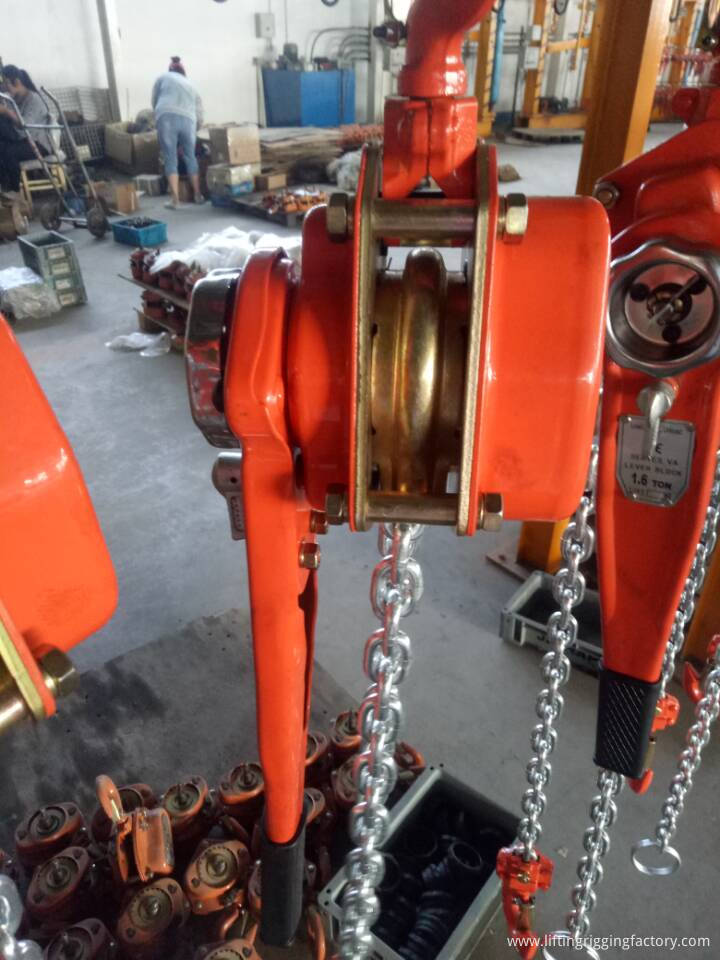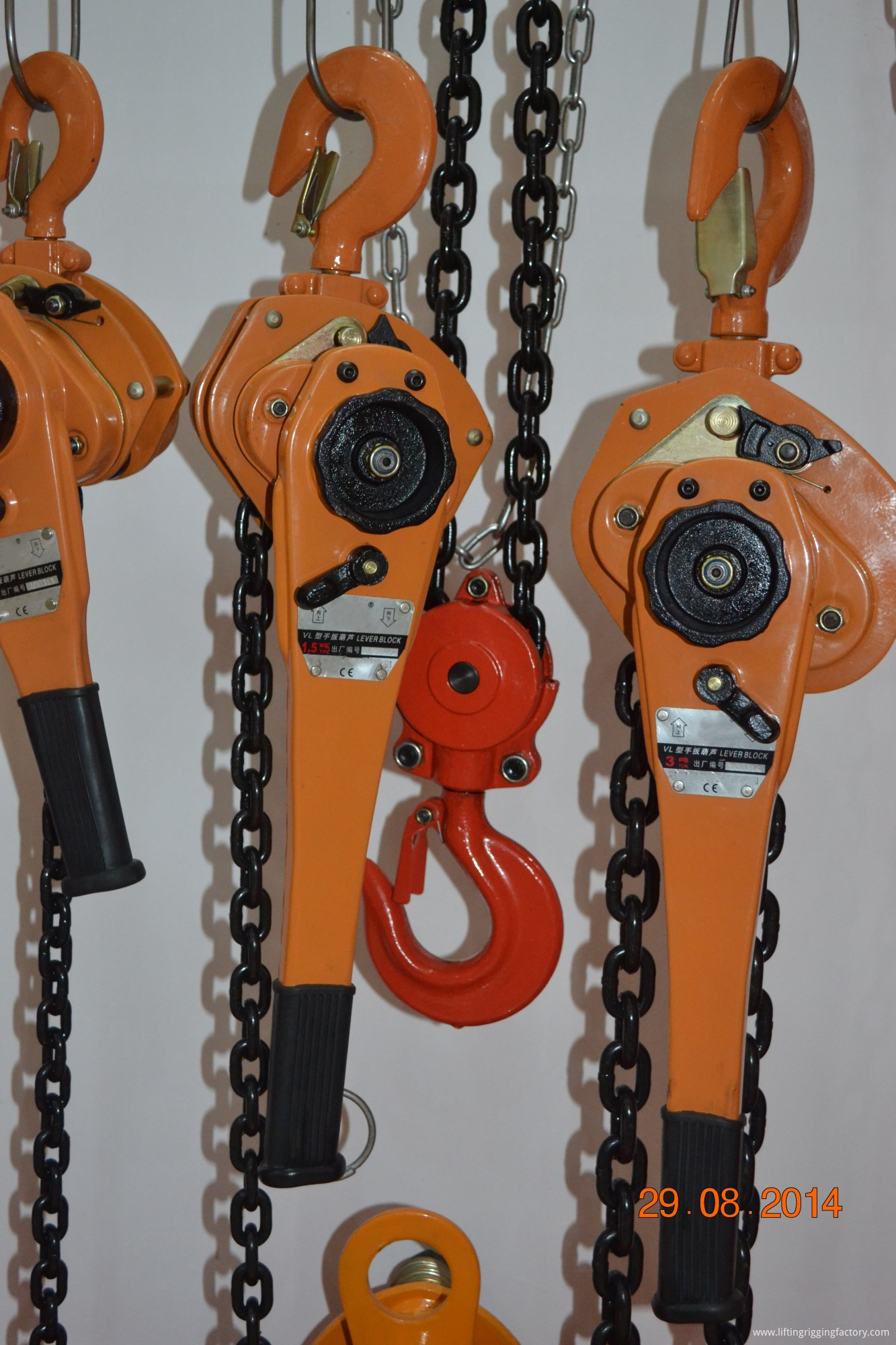 Our Services
1.Client
We treasure and try to understand all the different needs of our clients and seek to forge a long term professional relationship with them. The satisfaction of each and
every customer is our main goal and motivation in conducting our business.
2. People
We work as a team and treat each other with respect. Our solid, capable and knowledgeable team is valued as the greatest asset and an integral part of the business.
3. Product
Our products are of high quality standards and always come with certificate of compliance by the manufacturers.
4. Performance
We aim to achieve high level of performance and satisfaction to both our client and people, which include delivering high quality services and treating people with integrity.
5. Free sample and OEM service
We can provide free samples to you and we also have OEM service, we can put your
logo on the label and the information you need on the webbing too.