DHS series electric endless Electric Chain Hoist:
It is improve the disadvantage of manual operation and low speed and also easy to carry as the chain block.
It has the advantage of compact structure, small volume, light weight, high efficiency, easy to use and guard.
It is suitable for low-speed distant, loading and unloading, materials, facilitating equipment, mineral and project erection.
The products are with good quality and low price, safe and reliable.
Advantage:
Fine steel shell , effectively protect the internal components from impact , prolonging the service life of the product .
HOOK & PUSH BUTTON.
Stainless steel hook ,after heat treatment has enough toughness and strength overload not broken ,can only slowly deformation ,more secure .
Extended hand line handle ,convenient and safe operation ,engineering plastic ,break resistance ,water-proof, long service life .
LIFTING CHAIN.
G80 level lifting chain ,high safety coefficient ,strong tension ,to ensure that the goods smoothly supply .
MOTOR.
Disc brake motor ,brake fast ,stable performancce ,long service life
GEAR BOX.
Gear box: in the gear box, all gears, gear ring are alloy structural steel, produced by the heat produced by Seiko. Running low noise, smooth operation, increase life expectancy.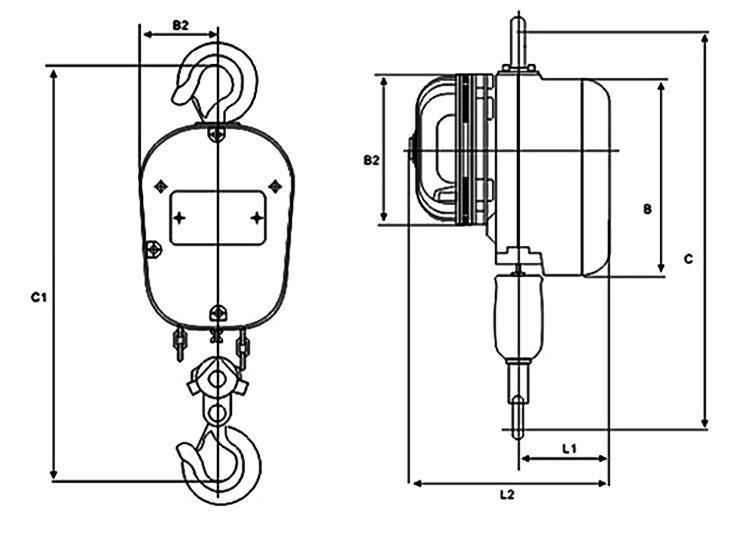 Model

DHS-1

DHS-2

DHS-3

DHS-5

DHS-10

DHS-20

Rated Load

1T

2T

3T

5T

10T

20T

Test Load

1.5T

3T

4.5T

6.25T

12.5T

25T

Motor Model

YHPE500W

YHPE500W

YHPE500W

YHPE750W

YHPE750W

YHPE750W

Power Supply

380V / 50HZ

Lifting speed

2.5M/Min

2M/Min

1.25M/Min

1M/Min

0.5m/min

0.45m/min

Loading Chains

1PCS

2PCS

2PCS

2PCS

4PCS

8PCS

Weight (3M)

36KG

45 KG

42 KG

57 KG

115 KG

195 KG

Weight (6M)

40 KG

52 KG

50 KG

70 KG

142 KG

235 KG

Dimension (CM)

50*32*28

50*32*30

52*32*30

60*32*32

50*50*43

72*72*85
Produce show: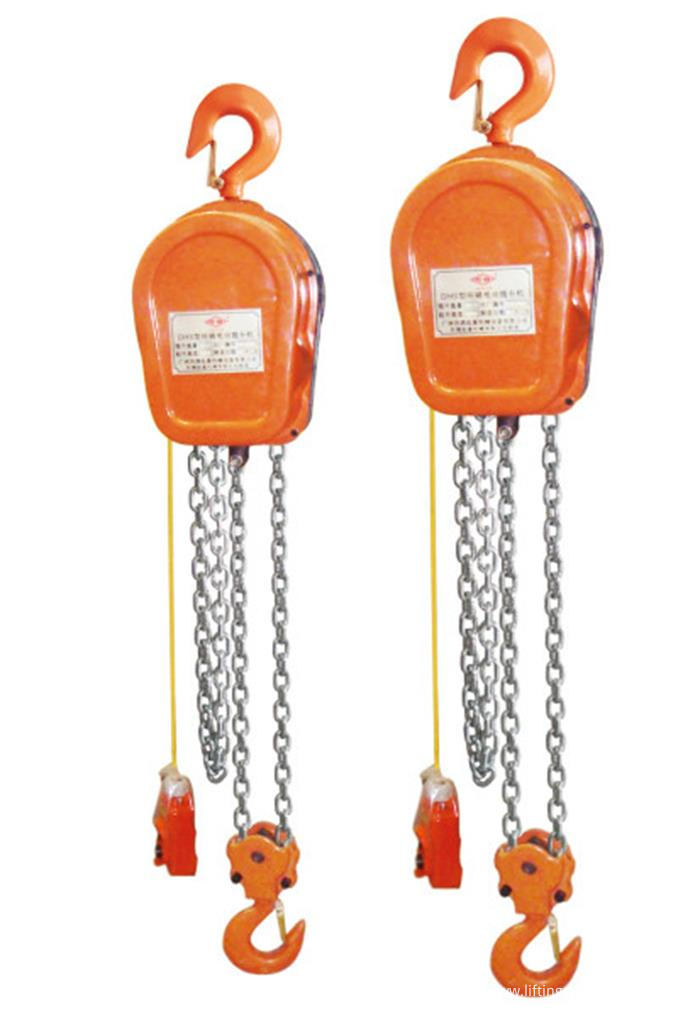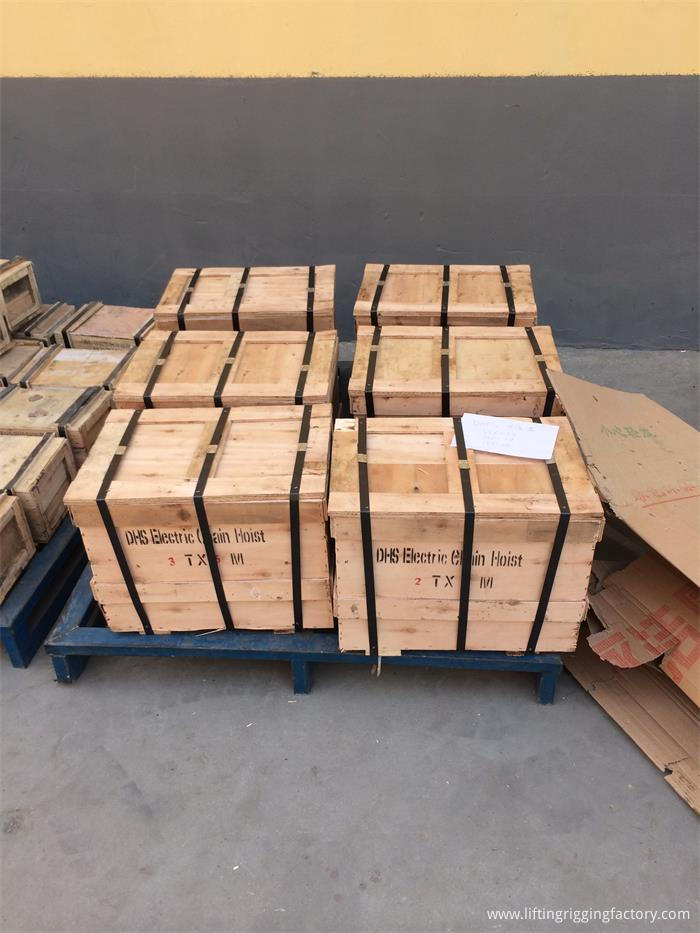 Our Services
1.Client
We treasure and try to understand all the different needs of our clients and seek to forge a long term professional relationship with them. The satisfaction of each and every customer is our main goal and motivation in conducting our business.
2. People
We work as a team and treat each other with respect. Our solid, capable and knowledgeable team is valued as the greatest asset and an integral part of the business.
3. Product
Our products are of HIGH quality standards and always come with certificate of compliance by the manufacturers.
4. Performance
We aim to achieve high level of performance and satisfaction to both our client and people, which include delivering high quality services and treating people with integrity.
5. Free sample and OEM service
We can provide free samples to you and we also have OEM service, we can put your logo on the label and the information you need on the webbing too.